President Biden and the United States government are allowing hundreds of thousands of Venezuelans the chance to live and work in the US legally. The decision will grant Venezuelans who are living in the US a temporary protected status (TPS). Homeland Security Secretary Alejandro Mayorkas reported that living conditions in Venezuela proved it was a country in turmoil. Close to 5.4 million people left Venezuela in the past few years to flee a worsening economic and political crisis. Opponents of the government have been mistreated and jailed, inflation has soared, and healthcare services have collapsed.
If you are considering relocating to the US for a better life experience, contact USAFIS. Their team of experts will provide you with the best options for a visa for you and your family.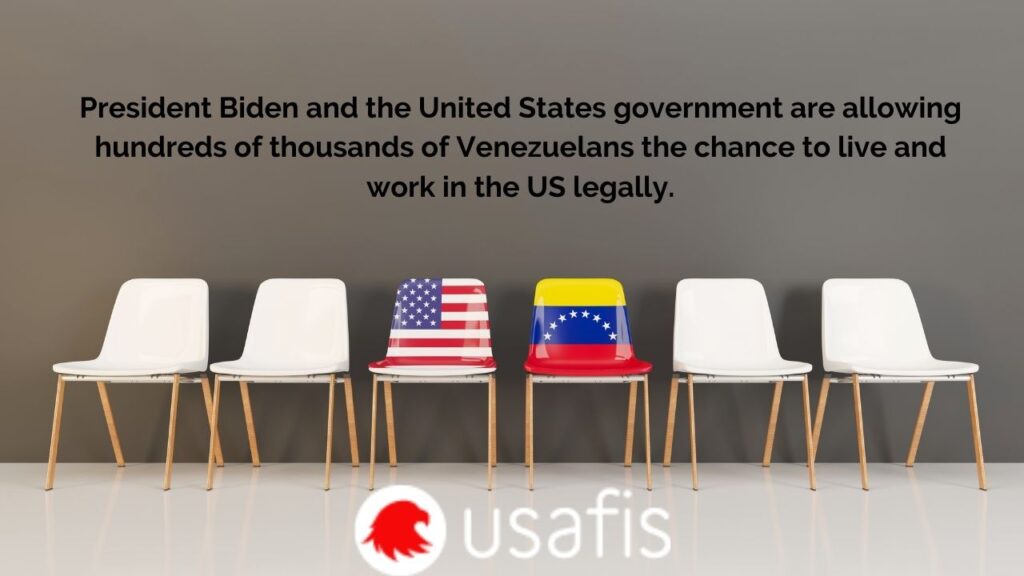 Mayorkas said in these extraordinary and temporary circumstances, the US would step forward and support Venezuelan nationals already living in the US, while their home country has its challenges. Venezuelans already living in the US without the necessary documents have 180 days to register and once meeting the criteria they will obtain work permits and be allowed to stay in the US legally. The latest decision is happily welcomed by Venezuelans who had an uncertain future while they waited for the US government decision. The announcement now provides Venezuelans living in the US a clear route to a legal immigration status which is guaranteed for 18 months. USAFIS has a team of immigration specialists ready to help you apply for the Green Card Lottery. Contact them today!