It is important to be accurate and very careful when applying for US immigration through the Diversity Visa (DV) Lottery Program. Unfortunately, there are many people who get involved with an immigration company to find that they are dealing with a scam.
USAFIS is not a scam, but instead helps nearly 250,000 people prepare and submit their Green Card Lottery applications each year.
Here are some important reasons to show you that USAFIS is not a fake, but a real agency trying to help people: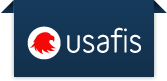 UFAFIS gives each of their clients a Confirmation Number that is official and is received from the US State Department after successfully submitting their DV-Lottery application.
DV-Lottery customers have 100% guaranteed participation from USAFIS; scam clients, however, do not know if they are actually participating in the Lottery. Founded in 2001, over 40,000 people were winners of the Green Card Lottery due to the assistance of USAFIS. Fake companies won't actually have winners of the Lottery.
Those who work with USAFIS throughout the DV-Lottery process get updates regarding their applications, along with changes in the official policies. Those who win the DV-Lottery are contacted right away by USAFIS.
For over 15 years, thousands of people have sent their Green Card Lottery applications and photos for submission to USAFIS. Scam companies aren't known for being around for five years, let alone fifteen.
When you have questions about your application for the Green Card Lottery, you will get immediate help from the Customer Service representatives at USAFIS. Scam companies, on the other hand, do not provide any type of customer service.
Unlike a scam, USAFIS.org customers have several options of secure payments including American Express, Visa, and MasterCard, and they will receive a receipt as proof of their purchase. Fake companies do not have legal contracts with these credit card companies.
As you can see, there are many ways that USAFIS is different than a scam. USAFIS offers complete customer service, payment options, and updates to their clients, as well as being in business for over 15 years.
You can trust USAFIS.org to provide you with immigration services that are safe and lawful in every way.