The Silicon Valley is no longer the heart of tech jobs in America. According to Glassdoor, a recruiting website, data research shows that available software-related jobs in San Jose, California have declined over the past five years.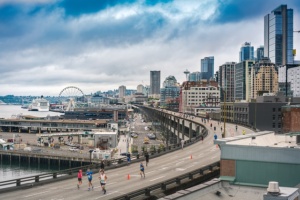 Instead, cities such as Seattle and Washington, D.C. saw some of the highest increases in available software jobs. USAFIS is an independently-owned immigration firm that offers services to foreign nationals who are looking for new job opportunities in the United States.
Andrew Chamberlain, the chief economist for Glassdoor, said that a lack of jobs is not the reason why the numbers continue to decline in the Silicon Valley. Chamberlain states that companies are simply choosing to move their operations elsewhere. With low unemployment rates and an improving economy, skilled software engineers are in-demand among employers, according to Chamberlain.
As the Silicon Valley continues to see software-related jobs decline, here are the best cities to find IT jobs in the United States. Contact USAFIS if you are interested in working in one of these up-and-coming high-tech cities.
Seattle, WA
The well-known home of Microsoft, Seattle saw the biggest increase in software jobs at 6.7% from 2012 to 2017. The retail sector made up most of the software jobs as the e-commerce industry continues to boom, according to Chamberlain.
Washington, DC
The nation's capital saw a 1.3% increase in software jobs from 2012 to 2017. IBM, HP and Oracle are three tech icons hiring in the area.
Detroit, MI
The Motor City's software jobs increased by 0.8% from 2012 to 2017. GM and Ford are increasingly using software engineers for their automation.
Other notable cities include Denver, Colorado; Austin, Texas; Dallas-Fort Worth, Texas; New York City; and Raleigh-Durham, North Carolina. Chamberlain states that many tech companies are moving to cities with a lower cost of living that are close to universities.
According to USAFIS, "These cities offer great opportunities for skilled foreign workers who want to move to the United States to find jobs."