The source of America's prosperity can be traced to its big, metro areas. Business Insider combined measures (such as the unemployment rate, job growth rate, GDP per capita, average weekly wage, and GDP growth rate) to get a picture of the overall condition of each metro area's economy. Living in one of these metro areas will provide you and your family with a lot of opportunities. Contact USAFIS for help with the Green Card Lottery application. They have been helping applicants for over seventeen years.
The number one region with the best economy is the San Jose metro area in California's Silicon Valley. The giant tech sector has brought much of the economic activity to the region. Cisco, eBay, and PayPal all have headquarters in the city.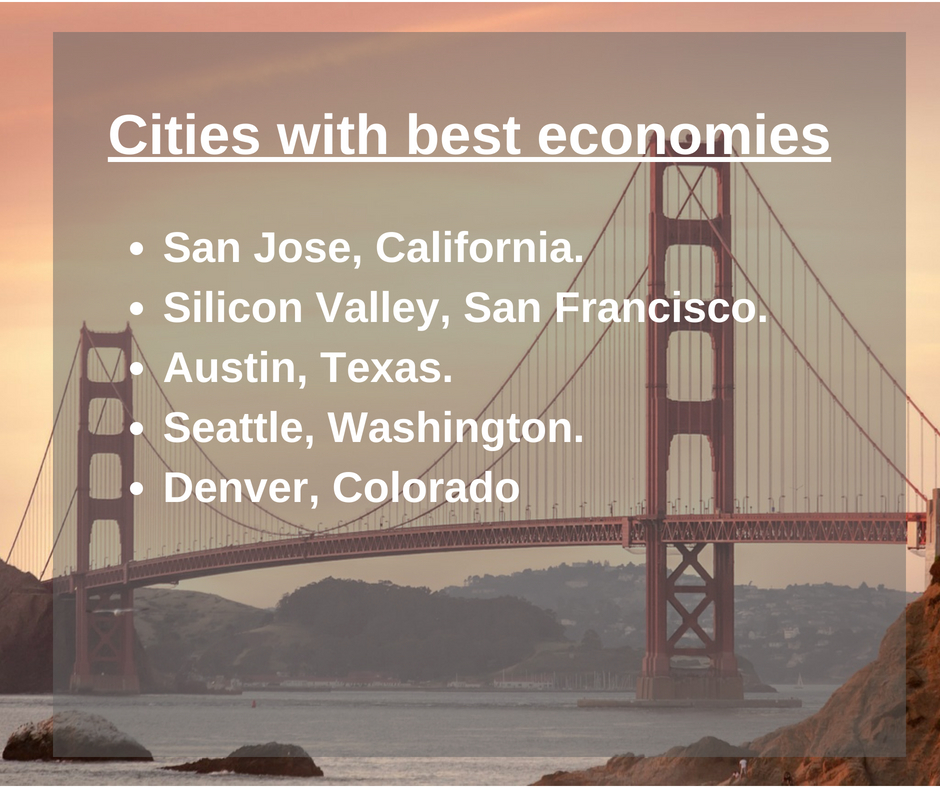 Also in the Silicon Valley, the second area is the San Francisco, Oakland, Hayward region. San Francisco alone is home to thirteen Fortune 1000 companies, which include Gap, Salesforce, and Wells Fargo. HCA, which is the largest hospital corporation in the nation, is headquartered in Nashville (Tennessee), which is rated the sixth top city. At the beginning of 2018, the unemployment rate was only 2.7 percent, the lowest of the 40 metro areas. The fourteenth area listed is Atlanta, Sandy Springs, and Roswell, Georgia. Twenty-one Fortune 1000 companies have their headquarters in this metro area, including Delta Air Lines and Coca-Cola. The Hartsfield-Jackson Atlanta International Airport is considered the busiest airport in the world.
Knowing that the Green Lottery Card application process can be confusing for prospective immigrants, USAFIS stands ready to be of assistance when filling out your application. Contact them today for more information.