There will be a lot of debt mounting up this fall as over 20 million college students begin classes. According to a recent report, the degree they receive may not pay off enough to equal the debt.
Freelancing in America 2018 reported freelancers give more value to skills training than college education. The number of freelancers with a college degree saying skills training is most useful reached 93 percent and only 79 percent say their education was helpful for the work they are involved with now. In addition, over 70 percent of full-time freelancers took skills training classes over the past six months.
Say Skills Are More Useful
There are many job opportunities available for immigrants moving to the U.S. Contact USAFIS for help with the Green Card visa process. They will walk you through each step to make your dream come true.
The new survey results, polling over 6,000 American workers, show the change in technology and rising cost of education have made the traditional higher-education system a risky path to take. The cost of obtaining a degree has reached a point that the debt incurred isn't outweighing the future earnings potential.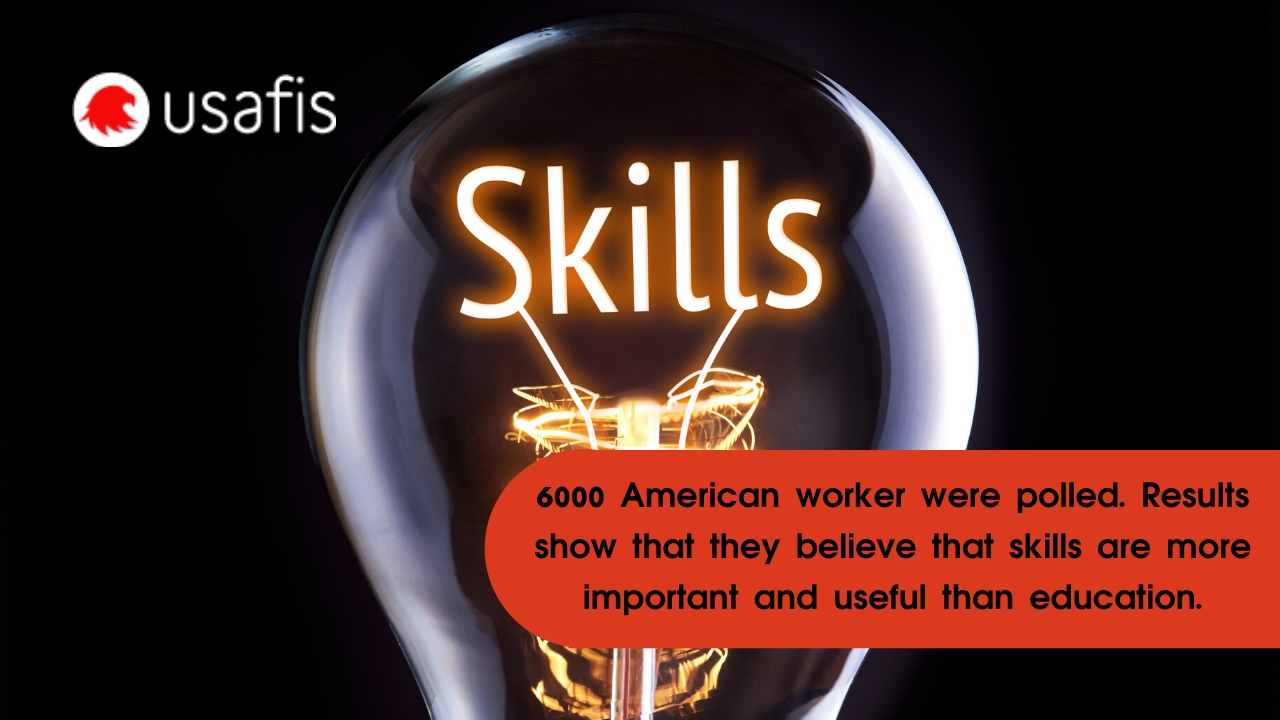 Degrees are often thought of as a stamp of professional competency and are creating a false sense of security. A World Economic Forum report in 2016 showed that "in many industries and countries, the most in-demand occupations or specialties did not exist 10 or even five years ago, and the pace of change is set to accelerate".
The future of the work force will not be about degrees. It will increasingly be about the worker's skillset. There is not a university that can insulate us from the change of technology's disruption and progression. The fastest-growing part of the workforce, freelancers, are aware more than most others that education never stops. It is a lifelong process, and they are almost 50 percent likely to reskill.
USAFIS has a team of professionals ready to help you apply for the Green Card Lottery. The opportunities are endless in America for you and your family.