After Hurricane Maria brought devastation to Puerto Rico, an entrepreneur and a well-known public figure, Jose Andres, arrived on the island four days after to help
Jose Andres mobilized a team of helpers and led an amazing effort on the island. The economy was destroyed and people had no clean water, food, power, gas, or a way to communicate with people on the outside. Andres took on the humanitarian crisis by what he does best, feeding people. He started by serving with his friend and restaurant owner, Jose Enrique, to eventually cook and serve 100,000 meals per day at over a dozen kitchens across the island.
There are many opportunities for you in America. Contact USAFIS for help applying for the Green Card Lottery. You can begin living the American Dream, as so many other immigrants have done! Contact them today!
Jose Andres immigrated to the United States from Spain at the age of 21. After being fired from a job at a restaurant in Spain, he decided it was time for a new life and a major change. Although Andres didn't dream of becoming a chef in the U.S., he realized the time was right and started his career. He said, "Moving to the United States really was destined for me. America gave me the opportunity to open successful restaurants, start a TV show, and write books." Andres' work in Puerto Rico made him one of the most hands-on philanthropists in the United States. Now, during the Covid-19 pandemic, he is assisting Americans once again.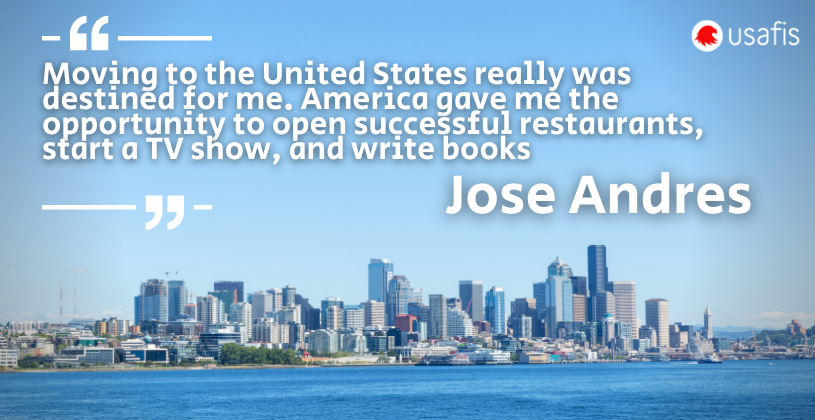 If you and your family are considering relocating to the United States, contact USAFIS. They have a goal of helping anyone wanting to immigrate to America to live a better life and see their dreams come true.