USAFIS Helps Clients To Participate in the DV-Lottery Program And Has Approximately 3,000 Winners Each Year!
Each year approximately 3,000 USAFIS clients win the US Diversity Visa (DV) Lottery. As we all know, winning the DV Lottery is a key step in the US immigration procedure. The USAFIS Organization is happy to help its clients to prepare and submit their applications along with valid photos to take part in the DV-Lottery and provides a 100% participation guarantee. Additionally, the USAFIS Organization offers professional legal services for its DV Lottery winners to guide them confidently through each step of the Consular Interview procedure so they may have the best chance to get a US Diversity Visa.
USAFIS Works With Experienced US Immigration Lawyers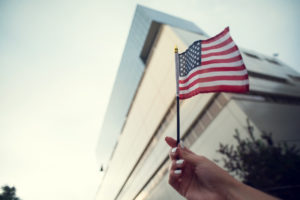 To better prepare its DV Lottery winners for a new life of opportunities in the United States, USAFIS runs a special program in cooperation with a team of experienced US Immigration lawyers who assist clients during the crucial Consular procedure. USAFIS offers a substantial discount on this Immigration Package by which you can get all its great benefits at a very reasonable price.
Benefits of This Immigration Package
With the "Lawyer Services Immigration Package," the USAFIS professionals assist you and your family through each step of the DV-Lottery Program process. The following benefits are included:
DV-Lottery Services
We provide a 100% participation guarantee for the DV-Lottery program. Our highly experienced professionals divide these services into three steps. They will provide you and your family with preparation services, submission services andnotification services.
With the DV-Lottery Preparation Services, we take care of properly preparing your application and photo(s) and make sure they meet the official requirements prior to submission to the DV-Lottery.
Submission Servicesinvolve the proper submission of your application and photo(s) to the DV-Lottery and providing you with your official Confirmation Number to verify your successful registration for the DV-Lottery.
In the Notification Services,our Immigration Department notifies you if you are selected as a winner of the DV-Lottery so that you can prepare for the further steps involved in the US immigration procedure as early as possible.
Immigration Lawyer Services
Our US immigration lawyers use their expertise to prepare our DV-Lottery winners for the important Consular Interview procedure. After confirming your eligibility, they will prepare further documents for the Consular Interview process,which involves the following:
They will prepareand submit your required forms accurately to the Kentucky Consular Center (KCC) of the US Department of State in order to schedule your Consular Interview at the US Embassy or Consulate in your country.
Our immigration lawyers willprovide guidance to help you prepare for the Consular Interview.
After you and your family get approval to receive the Diversity Visa(s), our team of experts will provide you with helpful information about moving to Americaas new Permanent Residents of the United States.