The Bureau of Labor Statistics released its report about the United States regions with the best job markets
Surprisingly it was not the coastal cities as most would think. Ames, Iowa, has the best US job market with only a 1.7 percent unemployment rate. Four other regions on the report are in Iowa and three in Idaho. Idaho Falls, Idaho, ranked second with an unemployment rate of two percent. Iowa City, Iowa, also had a two percent jobless rate.
Contact USAFIS for help with the Green Card Lottery process. They will walk you through each step of immigration and answer any questions you have about immigration to the US.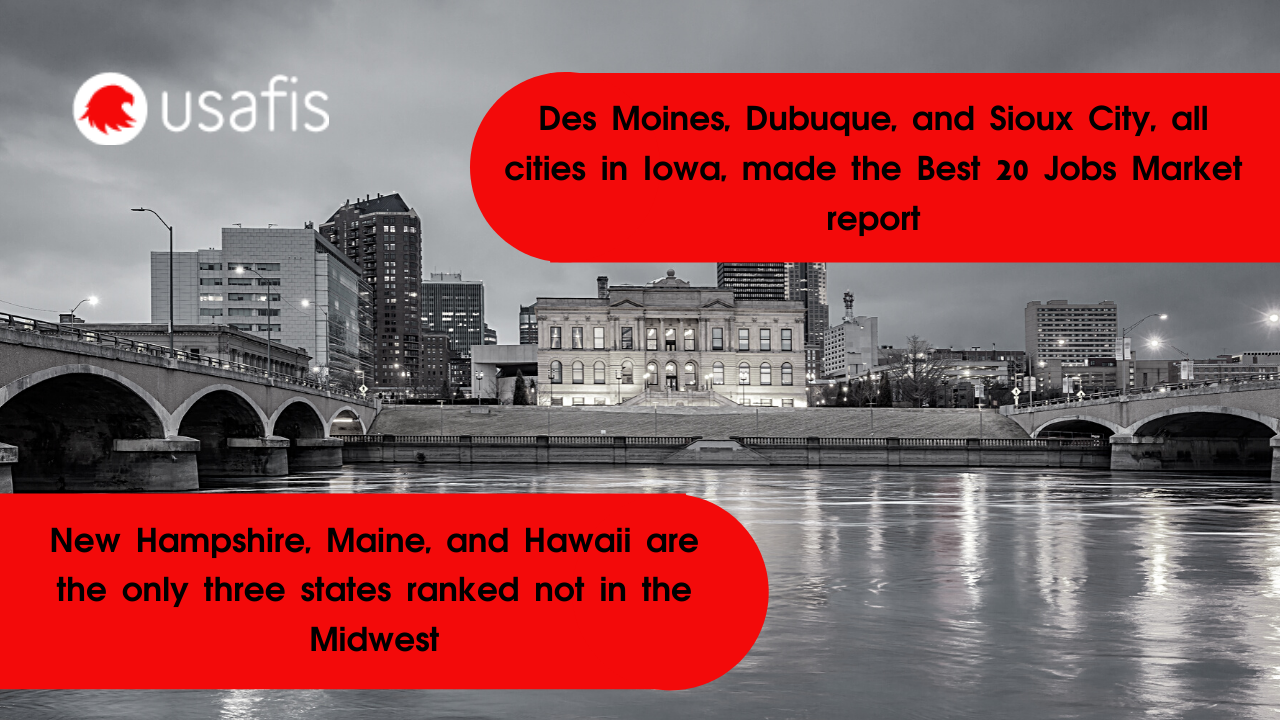 Des Moines, Dubuque, and Sioux City, all cities in Iowa, made the Best 20 Jobs Market report. New Hampshire, Maine, and Hawaii are the only three states ranked not in the Midwest. The state with the highest unemployment is Yuma, Arizona, with El Centro, California close behind. The latest data showed US job growth slowed slightly, but the unemployment rate fell another .02 percent to 3.7 percent.
The USAFIS Organization understands the rules required by the US government for those applying for the Green Card Lottery. Contact them today for help with the process.