If you are looking for a state to live in the USA where you will receive a top-dollar wage, you should consider relocating to Utah. According to WalletHub, the residents of this state receive America's highest median annual income when adding into account the cost of living. The 2018 Best and Worst States for Jobs rankings looked at how the 50 U.S. states measure up to each other. A spokesperson for the company said the numbers are the median household income, which is adjusted for the cost of living. They are not merely raw numbers received from the Census. USAFIS has served immigrants for over 17 years and is ready to help you. They can walk you through the Green Card Lottery process, so you and your family can enjoy a better life in the United States.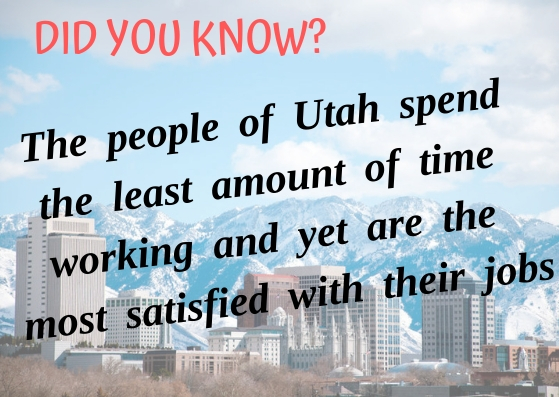 Although Utah was listed as number four on the Best Places to Find a Job list, the median yearly income of $65,327 is above the 2016 national average of just over $59,000. This ranked it as first for the state with the highest paid workers. Pam Perlich, Director at the University of Utah Kem C. Gardner Policy Institute, said, "Utah currently is a place of growth and change. New people are continuing to come. Economic prosperity is expanding." She noted they were not in a boom but were experiencing sustainable growth.
Utah received an overall score of 64 out of 100 and ranked 21st for economic environment. The people of Utah spend the least amount of time working and yet are the most satisfied with their jobs, according to the report. USAFIS has a mission to help people applying for the Green Card Lottery. They take their responsibility seriously and want to help you today!