An index by the National Federation of Independent Businesses rose in July amidst a positive economic outlook and strong hiring. The small-business confidence index rose from 103.6 in June 2017 to 105.2 in July 2017, which was the first increase since January.
According to USAFIS, a private immigration service, many foreign nationals are moving to the United States to start new businesses or work at a business in a professional position.
According to the NFIB, there was strong hiring activity in July among small businesses. The data indicated optimism from small business owners as an increase in consumer spending bodes well for the economy going forward. Recently, the Bureau of Labor Statistics released solid jobs data.
According to Juanita Duggan, the president of the NFIB, small business optimism is a result of strong consumer demand. Since the economic outlook among their customers is strong, small business owners also feel confident about the economy, states Duggan.
According to USAFIS, "Foreign nationals would be smart to take advantage of the positive economy in the United States by making plans to move there as soon as possible."
The data released by the NFIB shows that 19% more small business owners plan to add to their payrolls compared to businesses planning to cut their payrolls. The percentage is a four-point increase from June, which was the highest percentage since December 1999.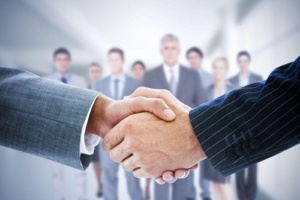 Sixty percent of respondents to the NFIB's survey said they were more likely to add jobs going forward, but 87% of the small business owners said they were having trouble finding skilled workers.
Many of the respondents are waiting to lay out their plans for capital expenditures until Washington can pass policies that are friendlier toward small businesses, according to Duggan. While economic optimism is still high, business owners want to see if Congress and the president can pass any meaningful fiscal policies. Contact USAFIS today to learn if you qualify for immigration to the United States.