Millions of people apply for immigration to the United States through the US Diversity Visa Lottery (DV-Lottery) Program each year, but unfortunately, many of them are disqualified and don't actually participate in the DV-Lottery because they made mistakes on their applications or uploaded photos that didn't meet US government standards. In other cases, people who participate in the DV-Lottery and are selected as winners get disqualified afterwards during the Consular Interview phase due to errors they made in their DV-Lottery application.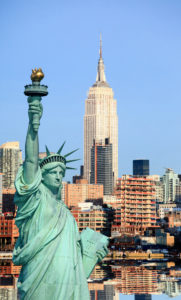 Thus, the USAFIS Organization was established over 15 years ago to guarantee 100% participation in the DV-Lottery for its clients.  The USAFIS Organization helps thousands of people every year prepare and submit their applications correctly to the DV-Lottery for a chance to immigrate to the United States.
USAFIS professionals stay up-to-date with the latest US government regulations for participation in the DV-Lottery, including what information must be included in the application and the current standards for the required photos.  Well-trained customer service agents are also available year-round to provide assistance and answer questions in several languages during the process.  The secure, user-friendly online application form USAFIS created for its customers simplifies the process of preparing their DV-Lottery application in advance of the official submission to the Lottery during the brief registration period held each year.
Once a USAFIS customer completes their online application form, USAFIS experts review their application to make sure everything meets the official US government standards for the DV-Lottery Program.  USAFIS then properly submits their application on their behalf to the DV-Lottery during the registration period, contacts them promptly if they are selected as a DV-Lottery winner, and can also provide them with guidance and assistance for taking the next steps in the immigration process to the United States.
For their convenience, USAFIS can even submit a client's application for multiple years to the DV-Lottery and makes it easy for them to update their application, as needed.  USAFIS can also provide them with informative e-Books about various aspects of immigration to the United States and interactive language-learning software to help them (and their eligible family members) prepare for life in America.
In short, the USAFIS Organization guarantees DV-Lottery participation for its thousands of clients around the world and guides its DV-Lottery winners through the Consular Interview procedure with confidence!